BA BLUES ROCK Band
Returns to the Biergarten!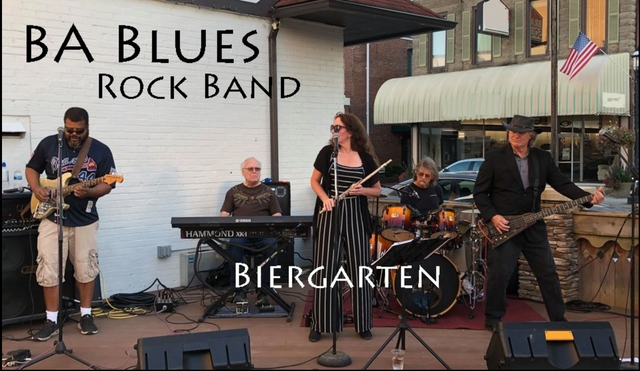 Description
Super rock band. We can't wait to have them back in the Biergarten!
Check out our new inflation-fighting menu, crafty cocktails and a wide selection of beer served up indoors at the Bier Hall Bar.
All ages welcome in the Biergarten always and until 9 pm in the Bier Hall!
DJ-AJ starts at 10:30 pm in the Bier Hall and keeps the party going until 2 am.
Have Fun. Meet Friends. Build Memories.
The Bier Hall and Biergarten
35 S Main Street, Batesville, IN 47006
7:00 PM EDT
to 11:00 PM EDT
Private:No
RSVP Required:No
Accept Registration Online:No